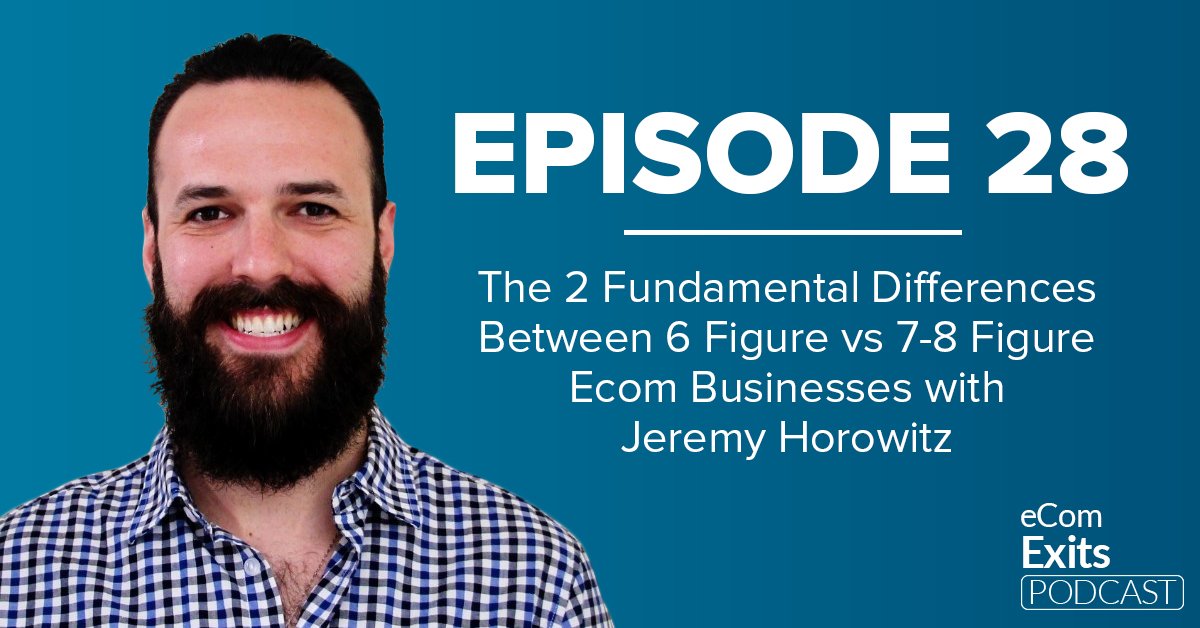 Jeremy Horowitz is the host of Messenger Mastermind podcast and agency. He is also the owner and moderator of 100 6-8 figure e-comm companies, and has managed an 8-figure Shopify channel, a 7 figure Amazon channel and responsible for more than $1.5 million revenues through SMS. He will talk about how these channels could work together to favor the business.
DIFFERENCES BETWEEN 6-FIGURE AND 7-8 FIGURE ECOM – WHAT YOU'LL LEARN
Businesses they help
Product Line Extensions
Effective Customer Survey
Channel Diversification
Coordinating the various channels
Strategies for Companies with Heavy Amazon presence
Building product launch campaign hype 
KEY POINTS
There is a difference in attitude on how businesses with 6-figures, 7-figures, or 8 figures approach product line extension and channel diversification.
Product line extension is a natural byproduct of listening to the customer base. This strategy not only provides new customers but also builds on existing customers to become repeat customers of the business.
The system of utilizing emails in establishing a relationship with customers is the same with reaching out to them through SMS.
Those businesses with enough cash flow may take advantage of advertising now given that rates are very low. This would prepare the business for the 3rd and 4th quarter performance and beyond.
Including a warranty program or a product insert that would help secure the email of a customer purchasing from Amazon would be a good start in building your core customer base.
RELEVANT MATERIALS
CONTACT JEREMY HOROWITZ
Make sure to give Jeremy Messenger Mastermind Podcast a listen on Apple Podcast and send your inquiries to [email protected].
Click here to Listen, Subscribe, and Review Ecom Exits Podcast on ApplePodcasts
Thanks so much for joining us this week. Want to subscribe to the Ecom Exits Podcast with Nate Ginsburg? Have some feedback you'd like to share? Connect with us on ApplePodcasts and leave us an honest review!
Your feedback will not only help us improve the show, but it will help us connect with more high flyers like you.