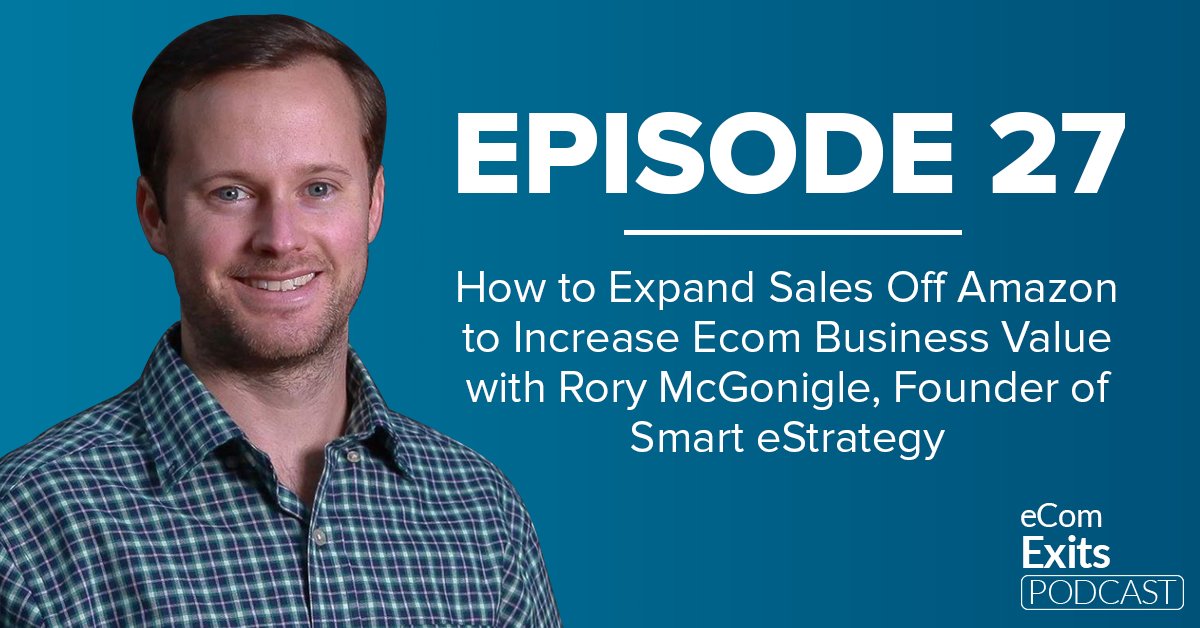 Rory McGonigle is a 7-figure brand owner and founder or Smart e-Strategy, a digital marketing agency helping other brands sell off on Amazon. He speaks on the different strategies and techniques to maximize these campaigns.
HOW TO EXPAND SALES OFF AMAZON – WHAT YOU'LL LEARN
Benefits and Setbacks in on and off Amazon selling
How to start off Amazon campaigns
The Price Point Perspective in Campaigns
Foundation in online selling
Pursuing Sales and Scaling up Campaigns
KEY POINTS
Developing a community of customers and potential customers is the target of on line ads.
Amazon campaigns provide a quick growth for any brand. However, exploring off on Amazon ads would make the business growth more sustainable.
Networking with different companies who have also tried different ad channels is essentially in identifying the best strategy for your brand.
Facebook ads need to drive your customers to your own website. This would facilitate building trust and a relationship with your customer.
Interaction with the customer base is key in identifying other products that they may be interested in purchasing.
In this time of COVID, online sales has become key to a business survival.
RELEVANT MATERIALS
CONTACT RORY MCGONIGLE
You can tag Rory using his handle @rorymcgonigle for questions, and you can also visit the Smart e-Strategy website to learn more about h0w y0u can drive more sales for your brand.
Thanks so much for joining us this week. Want to subscribe to the Ecom Exits Podcast with Nate Ginsburg? Have some feedback you'd like to share? Connect with us on ApplePodcasts and leave us an honest review!
Your feedback will not only help us improve the show, but it will help us connect with more high flyers like you.