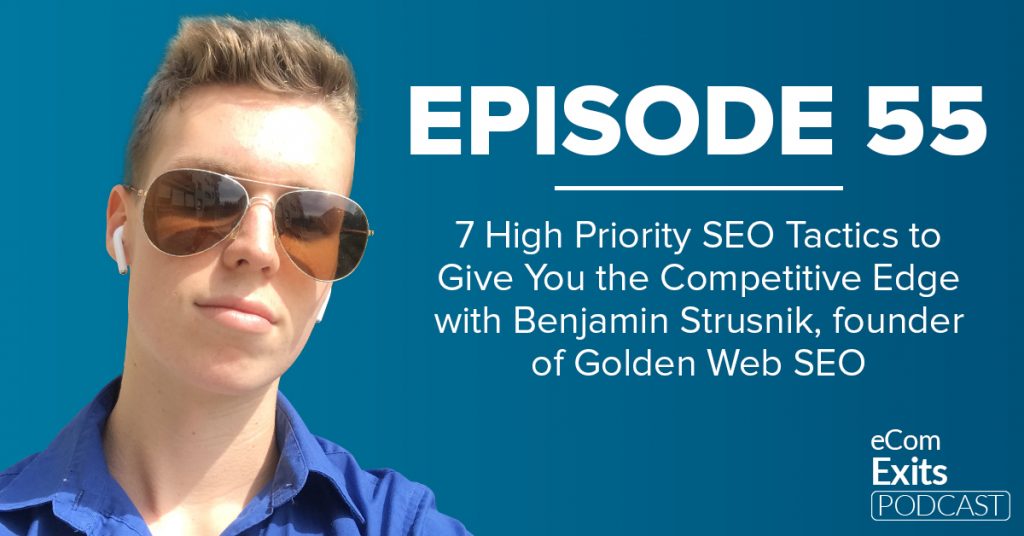 Benjamin Strusnik, founder and CEO of Golden Web Seo which provides all types of SEO tactics services specialized in Ecom stores. Benjamin got into online marketing when he was 12 years old and created multiple businesses since then. He has also built a YouTube channel with over 10 million views. Nate and Benjamin talk about SEO, mindset, and creating win-win situations.
BEST SEO TACTICS – WHAT YOU'LL LEARN
Common mistakes sellers make with SEO
Building a Store with WordPress Vs Shopify
The Ultimate tools/plugins/apps for keyword research and on-site optimization
Importance of Quality Content + CRO tactics
KEY POINTS
Benjamin's knowledge of coding and development gives him a competitive edge.
The structure of the website is a really important aspect of SEO (especially on mobile)
Before investing in SEO make sure you are making use of channels like affiliate and influencer marketing.
Adding content to your general pages and collection pages is super important.
RELEVANT MATERIALS
CONTACT DETAILS
If you would like to know more about Benjamin -Reach out to him on LinkedIn or check out his website – GoldenWeb – SEO Audits for eCommerce Stores
Thanks so much for joining us this week. Want to subscribe to the Ecom Exits Podcast with Nate Ginsburg? Have some feedback you'd like to share? Connect with us on ApplePodcasts and leave us an honest review!
Your feedback will not only help us improve the show, but it will help us connect with more high flyers like you.