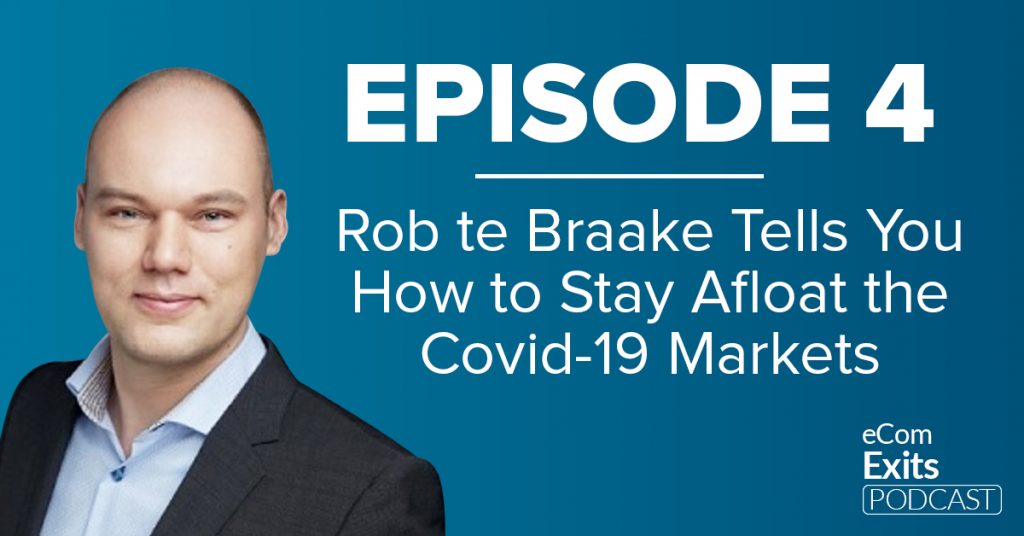 Rob te Braake, Abel Finance CFO, joins us to discuss finance strategies for FBA and eCommerce sellers, preparing contingency plans and tops for long-term digital business success and increasing cashflow. Rob also shares his predicted outcomes of the CoronaVirus pandemic for eCommerce owners and advice on curbing the worst of it.
HOW TO STAY AFLOAT THE COVID-19 – WHAT YOU'LL LEARN
The role of the CFO
Common mistakes of FBA and e-com sellers in finance
Importance of the cash flow
Changes brought about by the Coronavirus
Increasing profitability
KEY POINTS
Looking and the past financial performance of the company, the CFO makes the financial forecasts that provide input on the company's future strategies.
Entrepreneurs need to balance their natural optimism with negative possibilities and be prepared to deal with it.
There is a need to also draw attention to the cashflow as most businesses become bankrupt not from loss but from running out of cash. There is a need to understand and manage the flow of money ensuring that the company is liquid and is able to respond to payables and emergencies.
Cash flow forecasting goes hand in hand with sales forecasting.
Current coronavirus situation will definitely change consumer behavior and may lead to recession. In this time, it is important to focus on preserving cash and not profit.
Understand the different financing options, especially drawbacks from each.
An exiting business would need to concentrate on profitability and good records meaningful to the buyer.
Send your inquiries about finance strategies at [email protected]. You can also visit the Abel Finance website for more information.
RELEVANT MATERIALS
Thanks so much for joining us this week. Want to subscribe to the Ecom Exits Podcast with Nate Ginsburg? Have some feedback you'd like to share? Connect with us on ApplePodcasts and leave us an honest review!
Your feedback will not only help us improve the show, but it will help us connect with more high flyers like you.