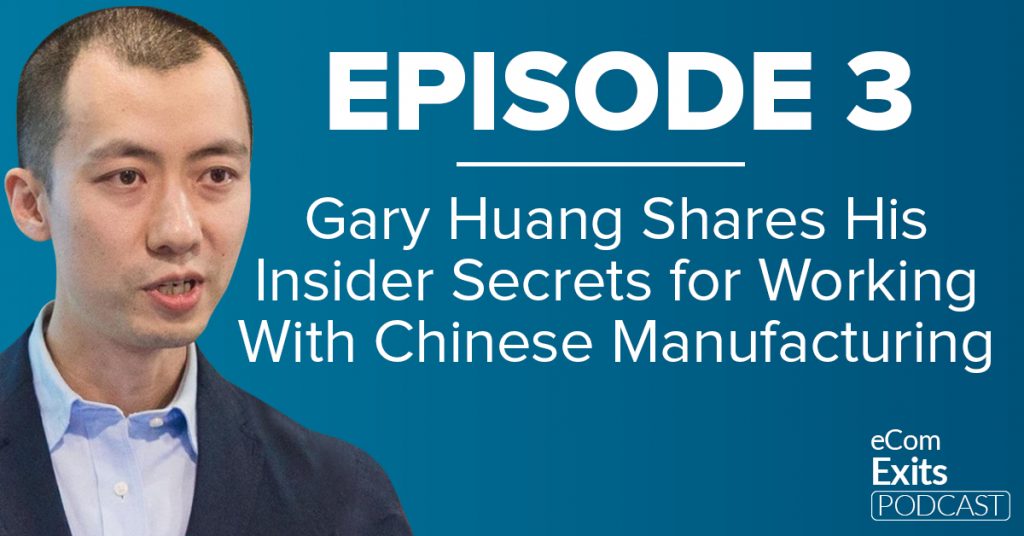 FBA Seller Gary Huang, Founder of 80/20 Sourcing and 7-Figure Seller Summit gives us a high-level view of the situation in China manufacturing and the proactive steps sellers can do to improve the supply concerns amidst the CoronaVirus pandemic. He shares tips in negotiating the cost of goods and giving a platform for successful sellers to share their strategies.
WORKING WITH CHINESE MANUFACTURING – WHAT YOU'LL LEARN
Update on the CoronaVirus effect on China
New ways of doing business in the CoronaVirus environment
General Tips for Sellers
KEY POINTS
In spite of the Chinese government's lifting of the lockdown, it would be a long time for sellers to become fully operational due to a number of factors. Currently. Chinese sellers are operating between 30-50% production capacity only.
The CoronaVirus experience will also be imposing several changes in how manufacturers are currently operating. This includes allowing for longer lead time for suppliers to complete orders. It is important to do due diligence in speaking to suppliers to get a clearer picture of production timelines. Likewise, stocking up on raw supplies may become a norm since being out of stock is what hurt businesses practicing e-commerce the most.
It is important that one maintains a relationship with their suppliers so that their company becomes top of mind with these suppliers. Go beyond just the relationship that business provides.
It is important for sellers to look for ways to negotiate prices by taking into consideration forex exchanges as well as how to deal with tariff expenses.
Visit the 7 Figure Seller Summit website for information on dates and list of speakers. And if you want to learn more about souring from China and what you can do to reduce the impact of the CoronaVirus, download the cheat sheet at the 80/20 Sourcing website.
RELEVANT MATERIALS
China VS. The World: Impact of Covid-19 on Sourcing New Products
Thanks so much for joining us this week. Want to subscribe to the Ecom Exits Podcast with Nate Ginsburg? Have some feedback you'd like to share? Connect with us on ApplePodcasts and leave us an honest review!
Your feedback will not only help us improve the show, but it will help us connect with more high flyers like you.