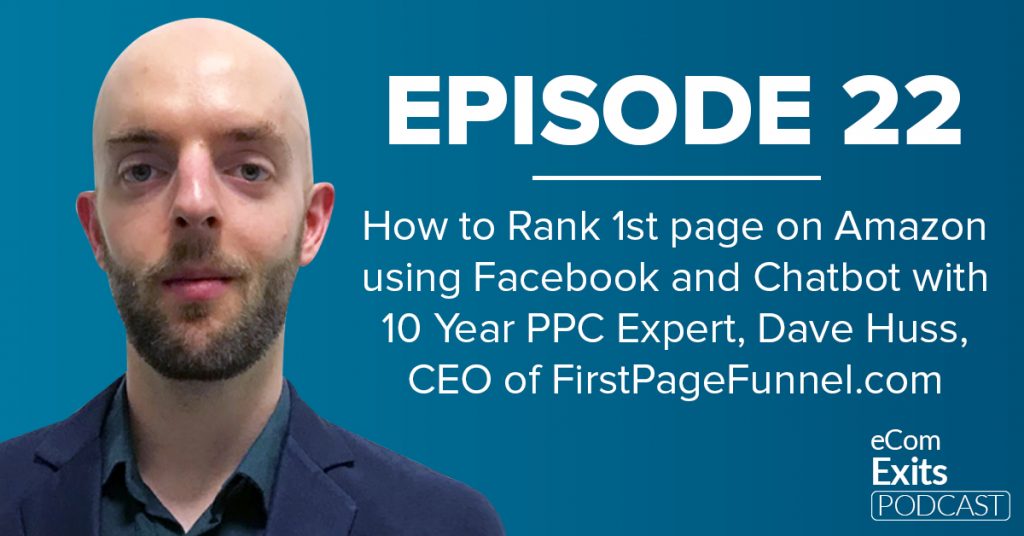 Dave Huss, founder of First Page Funnnel.com delve into his 10 year experience in e-commerce to share his strategies and tactics in gaining number one ranking on Amazon using Facebook.
HOW TO GET YOUR PRODUCT ON THE FIRST PAGE OF AMAZON – WHAT YOU'LL LEARN
The Path of Dave Huss to Amazon First Web Page
Building a community of Customers: Amazon to Facebook
Multi-channel approach in Reaching Customers
Value of Passionate Customers
KEY POINTS
Most sellers start with the product first. It is more beneficial if you first start with identifying who your customers are when building a strong Facebook presence.
The sales history of customers will help jumpstart the process of building the community of customers.
Use muti-channels in reaching out to customers which includes Facebook pages, SMS, etc. Traditionally, e-mails only have a small response rate and as such it is important for your message to use other channels as well.
Having a community will allow multiple-sales across several similar product lines. The community will be the basis for your repeat clients. 
There are several software tools already available to track the true customers of the brand, those who actually buy.
RELEVANT MATERIALS
CONTACT DAVE HUSS
Visit the First Page Funnel website to get a FREE video tutorial on How To Export Your Amazon Customer Data Into Facebook, or you can explore the First Page Funnel website to learn more about ranking first on Amazon.
Thanks so much for joining us this week. Want to subscribe to the Ecom Exits Podcast with Nate Ginsburg? Have some feedback you'd like to share? Connect with us on ApplePodcasts and leave us an honest review!
Your feedback will not only help us improve the show, but it will help us connect with more high flyers like you.