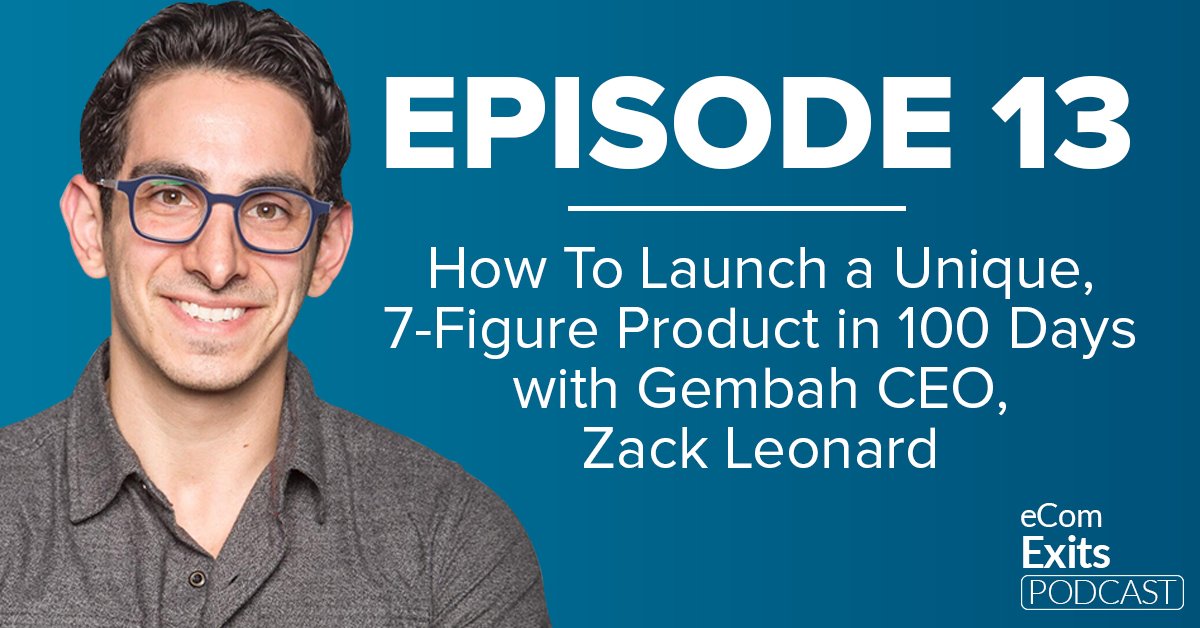 Zack Leonard, founder of Gembah, walks us through the process they take in helping e-businesses design, manufacture and manage the supply chain of their products.
WHAT YOU'LL LEARN
What is Gembah
How Gambah helps their customers in Product Development and Manufacture
Product and Factory Certification: The often-forgotten Step
Effect of the Coronavirus
Tip for Exiting Business
KEY POINTS
Gembah provides a product innovation platform for the clients to help them design, manufacture and ship either new products or iteration of existing products.
A critical step people need to be educated on is compliance. They have to ensure that the product and at times, the factory where the products are produced have passed the requirements of certifying agencies. This ensures that the product released to the market is safe and not liable for legal action.
The current pandemic has caused some laxity in the certification of factories making PPE; due primarily because the demand is just too much for current supply to meet.
There is an observable boost in sales among essential and at home yet non-essential products in the e-market.
Tip – let the data guide you through the process, get feedback on development process so you have a higher chance of getting the product launched successfully.
CONTACT ZACK LEONARD
Learn more about the entire product creation process and the solutions offered by Zack and his team by visiting the Gembah website, or direct inquiries to [email protected].
Thanks so much for joining us this week. Want to subscribe to the Ecom Exits Podcast with Nate Ginsburg? Have some feedback you'd like to share? Connect with us on ApplePodcasts and leave us an honest review!
Your feedback will not only help us improve the show, but it will help us connect with more high flyers like you.