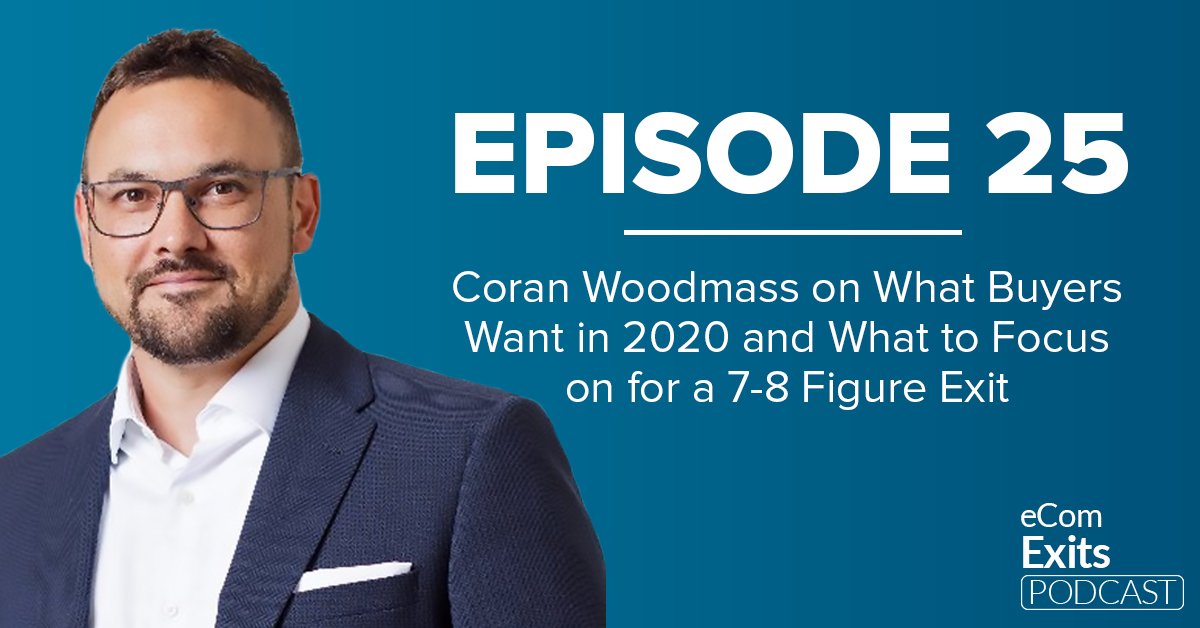 Coran Woodmass, an FBA broker walks through his experience in selling businesses with 7-8 figures revenue and how a seller can get to that point.
WHAT BUYERS WANT – WHAT YOU'LL LEARN
Preparing E-business owners to Sell
Common Issues in Selling a Business
What Buyers in the 7 – 8 figures want to see
The Businesses that Sell
Passive vs Active Approach in Buyer selection
KEY POINTS
The best way to sell a business for high figures is to make the necessary preparations even before you start selling the business.
Discovering what drives the trends in a product would inform on whether the business has longevity.
Strategic buyers would need to feel comfortable that systems are in place for a business to continue to grow since they may not be as hands on as the owner.
Diversity in both the product as well the market channels is key to increasing valuation of the business and interest of the buyer.
Products that cater to specific markets that grow would be interesting for a buyer. 
A more active approach to buyers may lead to a better fit to the seller and perhaps a higher buying price.
RELEVANT MATERIALS
CONTACT CORAN WOODMASS
Head on over to The FBA Broker website to contact Coran Woodmass and to learn more about how you can sell your Amazon brand for the highest value. You may also join Double Your Exit Community page on Facebook.
Thanks so much for joining us this week. Want to subscribe to the Ecom Exits Podcast with Nate Ginsburg? Have some feedback you'd like to share? Connect with us on ApplePodcasts and leave us an honest review!
Your feedback will not only help us improve the show, but it will help us connect with more high flyers like you.