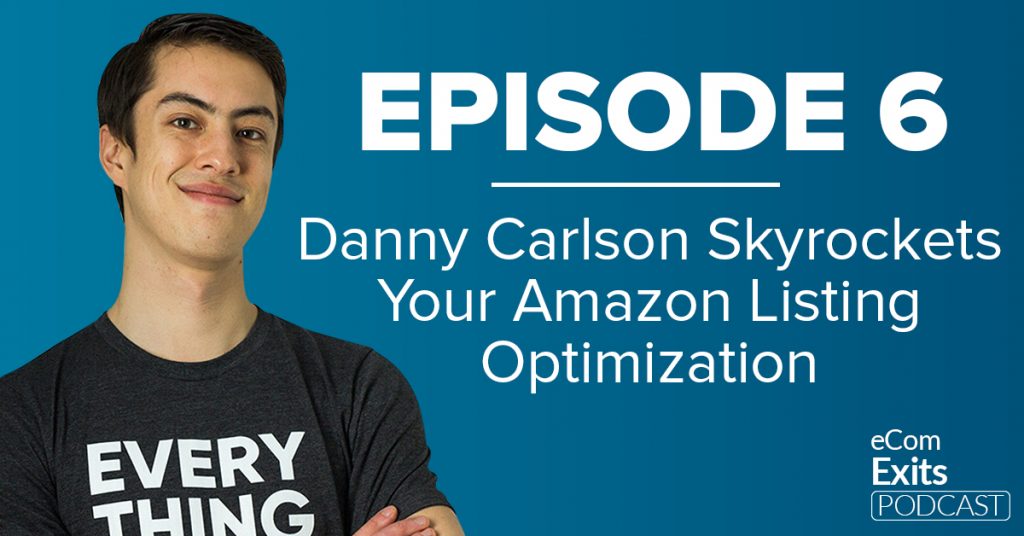 Kenji ROI Founder, Danny Carlson shares his expertise in Amazon listings and optimization and goes in-depth on strategies to execute to increase conversions and make more money for your business. He introduces the Triple Optimized Amazon Listing Methodology and what makes it the most efficient and effective way to get customers buying.
WHAT YOU'LL LEARN
Introducing Kenji ROI
Triple Optimize Amazon Listing
Other Tactical tips for FBAs
Other Tips for FBAs
KEY POINTS
Kenji ROI is a 3 and a half years old company that helps FBAs in their Amazon listing, creation and optimization. It has worked with 1,200 listings raising conversion between 25 to 75% increasing sales and value for the companies.
The triple optimize Amazon listing is a method developed by Kenji ROI that optimizes the on-line presence of the FBA's raising its "click-ability", and thus raising it ranking among Amazon listings.
One of the common mistakes made by FBA's is having too many keywords that mess with the Amazon algorithm. Likewise, putting so many texts in the product descriptions that drowns out the competitive feature of the product as opposed to the other products available. It is important to focus on key differentiation and clear key words that attract customers. Description should be relevant and not voluminous.
Videos are becoming more important; however, it is best to engage a professional rather than upload a poor video.
It is better to look into setting up e-follow-ups for customers rather than considering setting up a separate store. Setting up an e-store is like setting up a business and entrepreneurs are advised to just concentrate on growing one.
Thanks so much for joining us this week. Want to subscribe to the Ecom Exits Podcast with Nate Ginsburg? Have some feedback you'd like to share? Connect with us on ApplePodcasts and leave us an honest review!
Your feedback will not only help us improve the show, but it will help us connect with more high flyers like you.