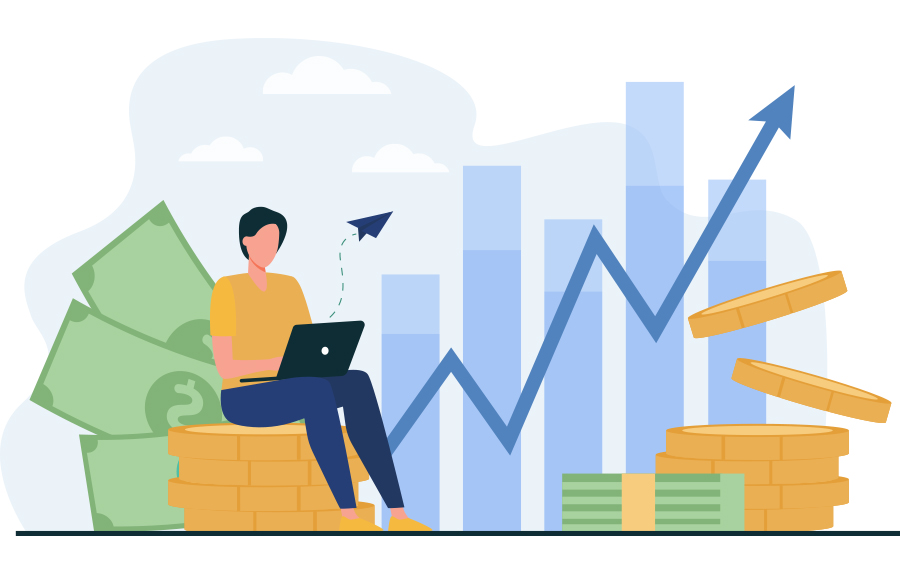 All consumer brands should be making a serious effort at selling on Amazon, the world's largest online marketplace. It's where shoppers go to shop.
But to succeed on Amazon is no easy thing. It requires a lot of time, a devoted team with expertise and proven business systems and processes.
If you don't have the time, team, expertise or processes to give the Amazon sales channel the attention and effort it requires to succeed, SellerPlex can help.
We helped PowerPlay optimize thousands of SKUs & manage Seller Central accounts for 30 brands. Which resulted in millions of dollars in sales and very happy clients, enabling PowerPlay to scale their agency.
Read on to learn what more about PowerPlay's partnership with us resulted in over $11 million in Amazon sales for their clients.
WHO – Retail & E-commerce Agency
PowerPlay Retail works with consumer brands to establish and build retail distribution channels. They help brands get into the biggest retail stores, like Target , Dick's Sporting Goods, Home Depot etc. They've helped grow some really popular brands like GoPro and Beats by Dr. Dre.
PowerPlay Direct is a division of PowerPlay Retail that focuses on helping brands with direct to consumer sales using Amazon (as well as Ebay, Rakuten, Walmart, etc). The services offered under PowerPlay Direct include buying products from suppliers, controlling inventory & managing advertising to streamline, optimize & grow sales.
PROBLEM: Without the capability to optimize Amazon listings at scale, money was being left on the table
PowerPlay knew that money was being left on the table across all their client accounts. While they could execute the basics of selling products on Amazon, they had neither the time, team, expertise or proven business processes to optimize Amazon listings.
Amazon is a keyword-based search engine, and PowerPlay's team is not highly experienced in keyword research & Amazon SEO.
Nor do they have dedicated copywriters or graphic designers to create the written and visual assets for highly converting listings.
Their team could spend time learning Amazon listing optimization. But they would not have the time to do it for all their clients. It would also divert resources away from their existing specialties. And it's unlikely they would develop the high level of expertise that dedicated specialists have acquired through years of experience.
They considered building a new internal team dedicated to Amazon content & account management. But decided that would be:
Too expensive,
Too time-consuming and
Too uncertain
PowerPlay knew they need help in order to:
1) fully capitalize on Amazon sales for their existing clients and
2) maintain internal capacity for taking on new clients.
So they reached out to SellerPlex, to take their Amazon client services to the next level.
Consulting with the Amazon FBA Experts
PowerPlay's founders knew that our founder Nate Ginsburg successfully built and sold an Amazon FBA business. And that SellerPlex has helped many other businesses build robust FBA channels. So as they were expanding and wanted to deliver outstanding results to existing clients, without dedicating their own team or building an entirely new team to improve Amazon performance, they reached out to see how we could help.
SOLUTION: Amazon listing optimization & ongoing account management
At SellerPlex, we are armed with an arsenal of SOPs & expertise built through years of experience in optimizing Amazon listings, managing Amazon Seller Central operations and navigating supply chains. The plan was to step in and assist PowerPlay's brands by methodically applying these SOPs to optimize Amazon listings, as well as putting out the constant fires that arise over the course of managing Seller Central accounts.
Amazon Listing Optimization & Ongoing Account Management
In the first month of service, SellerPlex worked on two of PowerPlay's client brands- one brand primarily selling products in the Luggage & Travel Gear category, and the other brand in Garden & Outdoor.
The services focused on listing optimization & Seller Central account management.
Listing Audit: Audit each listing to find uncover key areas for improvement
Keyword Research: Conduct thorough keyword research to reach more relevant shoppers through Amazon organic search.
Copywriting: Craft product titles that get clicks, and bullet points and descriptions that drive sales
Graphic design: Create beautiful and engaging product photos and Enhanced Brand Content that drive sales
Seller Central account & case management: Monitor and quickly solve any and all admin issues that arise, including customer service.
After the first month of service, PowerPlay was extremely impressed with the results we were able to achieve and the ease & professionalism of our service. So we expanded the scope of work the following month to include more brands.
And overtime, as we continued to impress with great results, our scope of work grew even more to include storefront creation, supply chain management and account management for Walmart.com.
They have been happy clients for over 2 years as of writing this case study.
RESULTS: Over $11,000,000 in Amazon sales
From May 2019 to December 2020, we accomplished the following for PowerPlay:
over 4,000 skus optimized
30 brand accounts managed
$11,126.548.70 in sales
6 new storefronts created
Outsourcing their Amazon services to SellerPlex has allowed PowerPlay to get products up on Amazon quicker, increase sales and scale their agency in a sustainable manner. They were able to save time, money and eliminate the guesswork of building an internal Amazon content & account management team by teaming up with us.
"Sellerplex has been able to increase our speed to market when adding new products and brands to Amazon which has helped in quickly gaining sales and increasing BSR."
– PowerPlay founder
PowerPlay (via SellerPlex) provides their clients with premium Amazon services that drive impressive results. All without having to worry about quality control or building & managing a team with the high level of expertise required to take full advantage of the opportunity that the Amazon sales channel provides.
Working with SellerPlex freed up PowerPlay to expand and acquire new clients without overburdening their team or sacrificing the quality of services to existing clients.
Are you leaving money on the table at Amazon?
If you work with large consumer brands, you likely understand how important the Amazon marketplace is. Working with SellerPlex will allow you to grow your clients' Amazon sales, so you can scale your services and acquire new clients in a robust manner.
We offer prices far below what internal teams (or even other agencies) can muster, in lage parts due to being 100% remote. And also due to our proven systems and a team with expertise gained through dozens of years of experience building & managing Amazon businesses
You want to work with a team that has a track record of success, and proven business processes that they could implement for you immediately. The SellerPlex's team has built and sold a million dollar FBA business. And we can hit the ground running ASAP to take that expertise and grow your client's Amazon business fast. So you can effectively & efficiently scale your business.
Get in touch: Learn How SellerPlex Can Help Your Business
If you're interested in learning more about how SellerPlex can transform your Amazon business and/or the Amazon businesses of your clients, take 30 seconds to fill out this form or schedule a call with us directly here.