Whether you are looking to sell your Amazon FBA business or not, it is indispensable to have a fool-proof exit strategy at hand!
Well, there are tons of people out there, who sold their Amazon FBA business for more than what they thought. But how to sell your business for a huge financial gain? The only thing you need is the right Amazon FBA exit strategy.
The right strategy will not only help you upscale your business's value but also, it'll help you find the right buyer.
Below in this article, I've shared a tried-and-tested strategy to sell a FBA business. Furthermore, there are a lot of tips available below that'll help you multiply the sales numbers quickly to get a better return on your investment.
Let's get started:
Get Proper Valuation on Your FBA Business
Do you know how much your Amazon FBA business is worth? Merely guesswork won't work here, as you need an approximate number that sits somewhere around the exact value of your business.
When I was looking for a way to find the value of my business, I bumped into this valuation tool from Empire Flippers. The tool helps you calculate the value of your business for free.
Just answer the questions it asks for, and you will get an approximate value. Another easy way to determine to value the business is using a simple formula:
Valuation of FBA Business = Inventory at Cost + (Monthly Net profit X Multiple)
With this formula, you can calculate how much your business is worth by putting in the right values. I was totally unaware of how to calculate these values, so I delved deeper, and here's what I found:
What is Inventory at Cost?
The inventory at cost is the total landed cost of the inventory that includes shipping, packaging, and other similar things.
Having a lot of inventory stockpiled at Amazon's warehouse will curtail the chances of exiting Amazon FBA with a huge profit. As any potential buyer will be afraid of handling a huge stock.
On the other hand, an empty inventory will also make it challenging to sell your business because buyers aren't interested in businesses that are on the verge of running out of stock.
Try to have enough inventory that's manageable if you want to sell your business for a good profit.
What is Monthly Net Profit?
If you are running a successful Amazon FBA business, you might know how to calculate the monthly net profit. I used an average of 12 months to determine the monthly net profit.
Some folks even use a 3-6 months average when their business is generating the maximum revenue. Make sure not to include the employee's salaries and other such things while calculating the monthly net profit.
It should be the amount you get at the end after paying everyone associated with your Amazon FBA business.
What is the Multiple?
There is a huge range for multiple varying from 20X – 40X. It entirely depends on how aged your business is and how good the brand recognition is.
Usually, larger businesses with a huge customer base enjoy a bigger multiple, and vice versa. Some buyers even valuate the multiple based on the age of a business, but this is not the best tactic if you don't want to let off your business for way less than its actual worth.
Some other factors that impact the worth of your business are:
Social Media Following
Everyone is interested in buying a business with a great social media following, so you can have a bigger multiple if you have a good social media base.
Before selling your Amazon FBA business, focus on your social media following and try to engage the audience so that the potential buyers come attracted to your business.
Owner involvement
If you want people to be interested in your Amazon FBA business and pay for whatever you quote, make it look like it generates a lot of passive income with lesser involvement.
Usually, potential buyers sidestep from businesses they think require a lot of involvement.
Anyone will be happy to pay for a nurtured tree instead of a seedling.
Even if your business isn't too old, having a big social media base and huge traffic diversity, will help you with a bigger multiple while selling your Amazon FBA business.
It's an essential part of building the right Amazon FBA exit strategy to sell your business for a high profit.
Make Your Amazon FBA Business Even More Valuable, But How?
So, you have determined the value of your business using the aforementioned tips, and you think it is not worth it to sell it right now?
Well, upscaling the value of your FBA business is an imperative part of the FBA exit strategy. Merely putting in thousands of dollars in your business won't help a lot unless you apply a set of strategies.
Here are the value-increasing strategies I applied on my Amazon FBA business to sell it for a good number:
A Strong Supplier's Network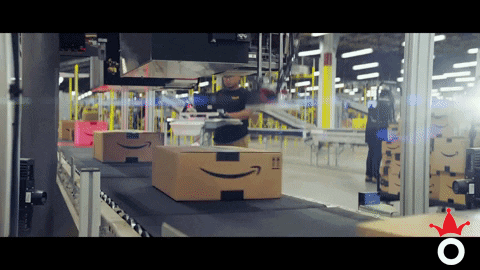 The supplier's network is a critical component of any Amazon FBA business. If you are able to sell most of the products quickly, then most buyers will be interested in buying the business.
One thing that can turn off the interested buyers is a poor supplier's network. If you have to wait for 1-2 months to get the items back in stock, it can be a big blunder for the business.
Have a robust supplier network to ensure that the potential buyers cannot pinpoint any inventory-related issues to look for a scope of negotiation.
Get the Best Sellers Rank
People shopping on Amazon tend to buy products that belong to the best sellers. The Amazon Best Sellers Rank depends on multiple factors such as the customer experience. Also, the algorithms display products on top that belong to the best sellers.
Try to engage with the audience and answer their questions to get better sales. If your FBA business attains the Best Sellers Rank, you will get a big profit when exiting FBA.
Customer Reviews
There is no need to explain how positive customer reviews can benefit your business. The more reviews you have, the more are the chances of selling your FBA business for good.
You'll find several tools to automate the review-getting process. These tools send your customers an email to ask for a review regarding the product, and their experience.
Amazon FBA Account's Health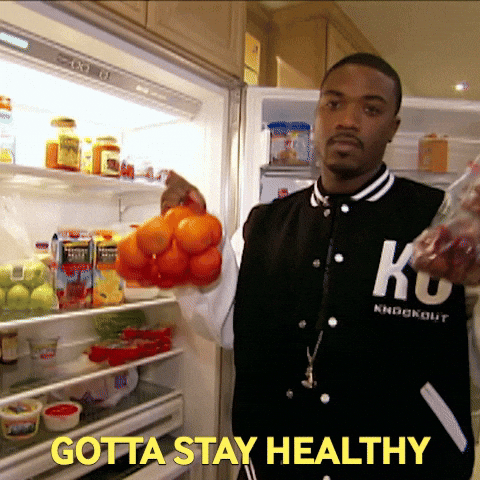 An Amazon FBA account with better health will have better value and more salability. On the other hand, an account with poor health will leave a lot of scope for negotiation, and you may not be able to sell it for the figure you have in your mind.
You can quickly determine your account's health, here's how:
Go to the Seller Centra Homepage.
Click on Account Health under Performance.
But how to determine if your account's health is good or it needs improvements? There is a criterion that your Amazon FBA account should meet.
The order defect rate should not be more than 1%. Furthermore, the late shipment rate should not be more than 4%.
There are some other parameters as well, such as pre-fulfillment cancel rate which should not exceed 2.5%. These parameters will help in evaluating the account's health quickly.
Sell It on the Right Platform
Selling your Amazon FBA business on the right platform is another important part of the exit strategy.
Your business is generating good sales, and you are all set to exit the business, but if you choose the wrong platform, all your efforts can go in vain.
When I was looking to sell my Amazon FBA business, I did extensive research to look for multiple platforms in order to crack a handsome deal.
Here are the following platforms you can use to sell your FBA business:
Auction
An auction seems one of the easiest ways to sell your business. Just list your business, and people will bid for it! But it doesn't work like this.
Registering your business on an auction can be a challenge. Furthermore, you need to pay the auction fee, which can be huge depending on the auction you list your business into.
Also, the paperwork can be daunting. But if you have experience in dealing with auctions, you can opt for it.
Direct Approach
A direct approach can help you land a good amount in your lap for selling the Amazon FBA business. However, it requires research, and you need to invest a lot of time in finding the right buyer, who understands your business and pays the best amount for it.
Hire a Broker
If you are too busy looking for a buyer and don't want to pay the auction fee, hire a broker. The broker will find the buyer and will help you close the deal.
Look for a broker with reasonable commission rates, and sell your business for a good profit.
Marketplace
List your Amazon FBA business on a marketplace and display it to a large audience. Also, listing your business on a reputed marketplace isn't that expensive, and you get better chances to sell it.
However, you have to take care of answering the questions and sending non-disclosure agreements to the interested buyers.
Wait for the Selling Season!
So, you are ready to exit your Amazon FBA business? But is it the right time to sell your business?
Awaiting the selling season can help you bag a better deal. If your business is relatively new and is generating fewer sales, then it is not the season to sell it.
On the other hand, if your business is aged, generating decent sales, and has good recognition, it may be the right selling season for you to sell it.
Final Thoughts!
It can be a rewarding deal to sell your Amazon FBA business in exchange for a handsome amount. Follow this strategy to plan your exit and close it on a higher note.
You may find some issues in valuing the business since it is quite challenging, so it is advised to get in touch with a dependable broker. The broker will help you calculate the SDE or profit that you can use to determine the value of your business before listing it for sale.
Furthermore, it is essential to streamline the process, such as maintaining the records so that you can transfer the ownership to the buyer smoothly.
Lastly, having the right Amazon FBA exit strategy can help you sail the sinking boat again, and you don't have to accept the low balls to trade off your business for an extremely low amount.